Equalture's candidate profiles to base hiring decisions on data instead of gut feeling
Resumes are dead. This is what you actually need to evaluate a candidate's fit.

A
data-backed

candidate profile, providing you with the insights you really need.

After completing their job application, you will receive an Equalture profile for each candidate, replacing the resume (and cover letter) that you would normally receive. This profile contains the same information for each candidate, objectively matched with your needs for this job. Here's how to work with this profile.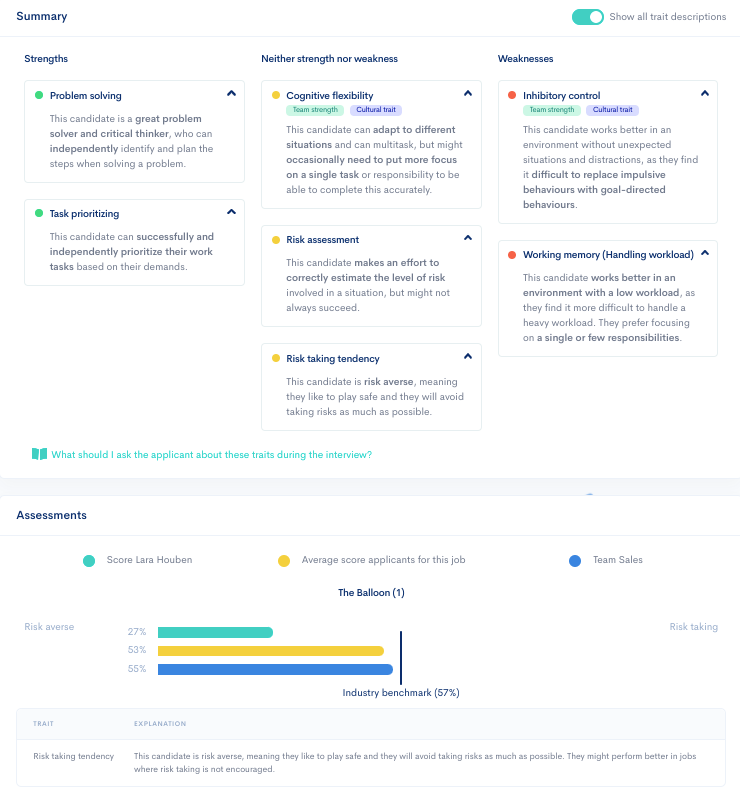 Insights you will get from
Equalture's

candidate profiles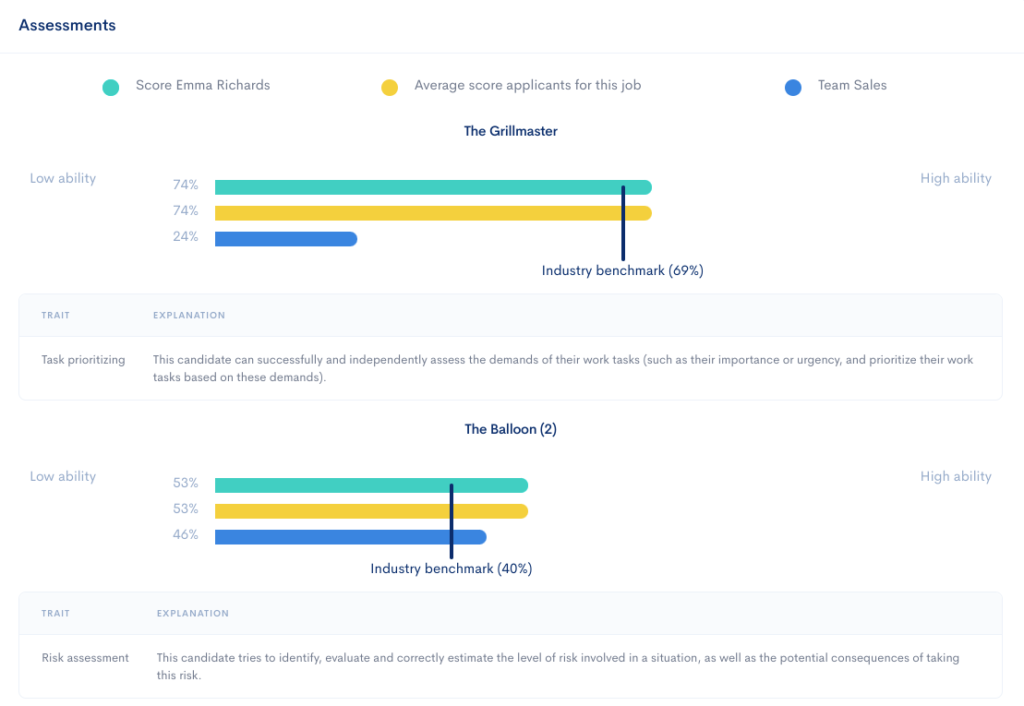 Compare game results to your
team

,

culture

and

industry

Compare a candidate's score on a specific game to your average team score, and also an Industry Benchmark. This Industry Benchmark compares your candidate to similar candidates who have been hired for a similar position. This allows you to put a candidate's score into perspective, and at the same time to assess whether this candidate fits your team needs and culture.

Look into
previous experiences

and

screening questions

If requested, a candidate's previous work experience, educational background, and more is collected to summarise on their candidate profile for you to review.

Finally, review a candidate's answers to your screening questions. Here you can ask about a candidate's motivation, salary expectation, and much more.