Introduce a revolutionary job application experience for your candidates
Replace your static application form and resume upload by an interactive job application experience.


Start collecting the information you actually need from your candidates.
Say bye to your old-fashioned application forms by sending your candidates to your Equalture job application experience, branded to your company's look and feel. Candidates will no longer have to upload their resume, but build up a new profile and play neuroscientific games during this experience instead. This allows you to collect the actual information that you need to predict a candidate's fit right away.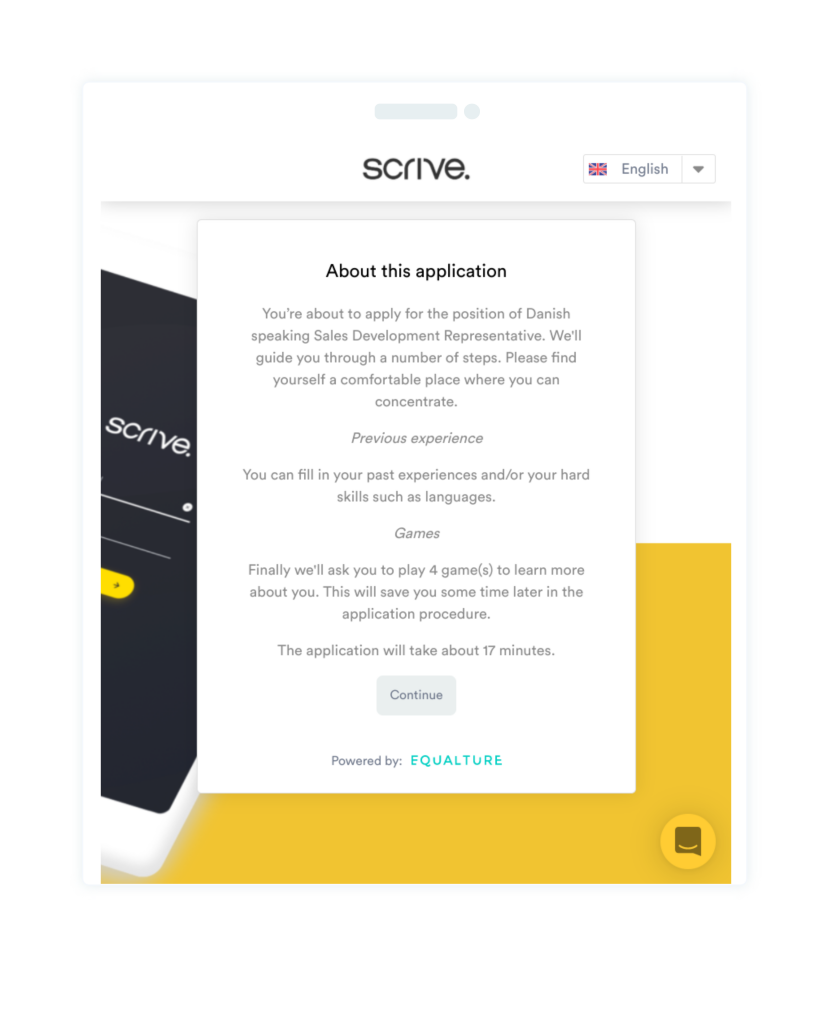 Equalture's job application experience in 3 steps


Step 1. Direct candidates to your job application
Every job opening in Equalture has a unique URL. Integrate these links on your career site manually, or integrate Equalture with your Applicant Tracking System (ATS) to automatically direct candidates to your job application experience. Here candidates can start this application with their LinkedIn or email address, after explaining what's expected of them.
Step 2. Let candidates build up their profile
Depending on which information you want to collect, candidates can build up their profile by sharing previous work experiences, educational background and more. Besides, they are asked to answer your screening questions.
Step 3. Let candidates complete the games
Finally, candidates are asked to complete the games that are selected for this job to gain insights on their skills and personality. After completing the games, the application can be checked and submitted. The Equalture candidate profile will appear in your Equalture dashboard and, if integrated with Equalture, your ATS.
Keen to learn more about this experience for candidates? Check out our FAQ →