Step 4. Hire the best candidate through AI-driven, bias-free matching
Let data do the talking instead of gut feeling to hire the best candidate who strengthens your team composition.


Benchmark your candidates' skills and personality against your team results.
Compare the results of your candidates' neuro-assessment games to the results of your team in order to assess which candidates contribute to your team composition.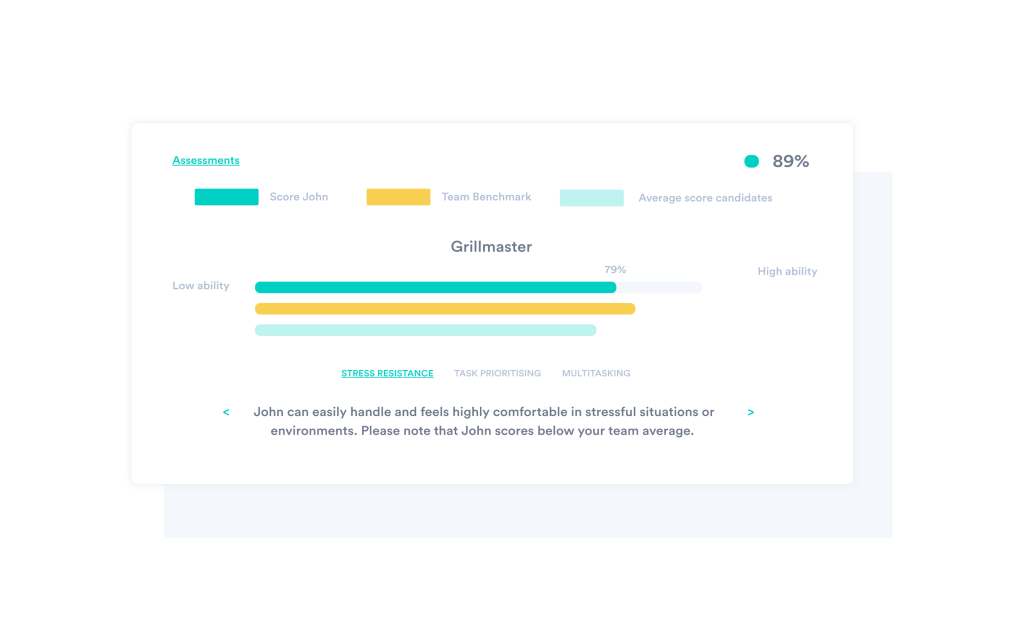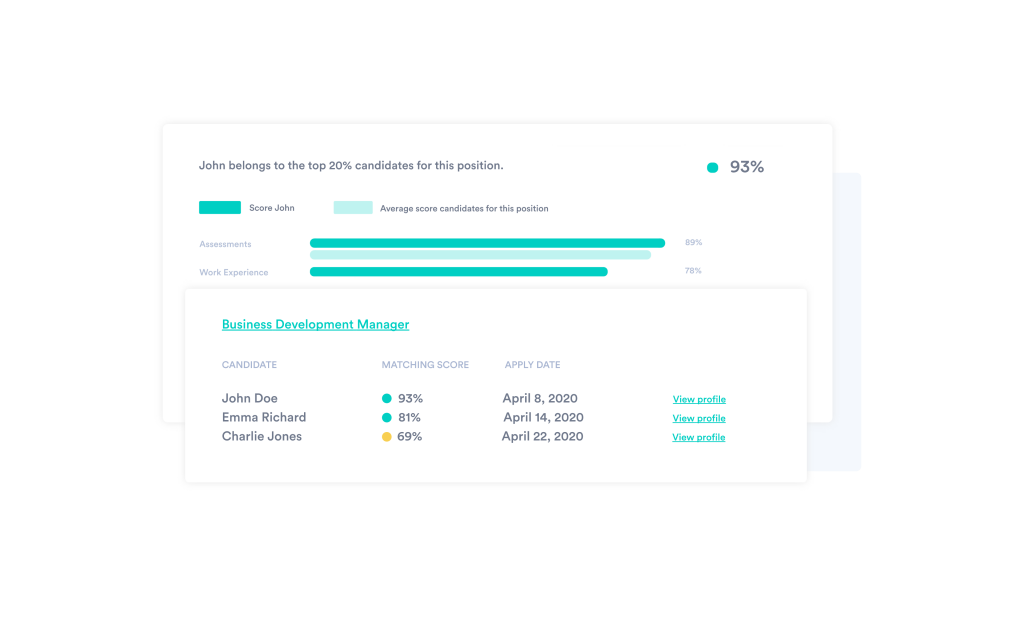 Rank candidates based on their matching score with your Ideal Candidate Profile.
Eliminate gut feeling and start ranking candidates based on bias-free, AI-driven data sets in order to determine their fit with your Ideal Candidate Profile.



Introduce Blind Hiring to eliminate bias.
Afraid of still letting your unconscious bias impact your hiring decisions? Blind your candidate profiles by hiding all personal details.