Introduce a new application experience
Replace your old-fashioned application form by a new application experience to collect the right data while making the application a fun experience.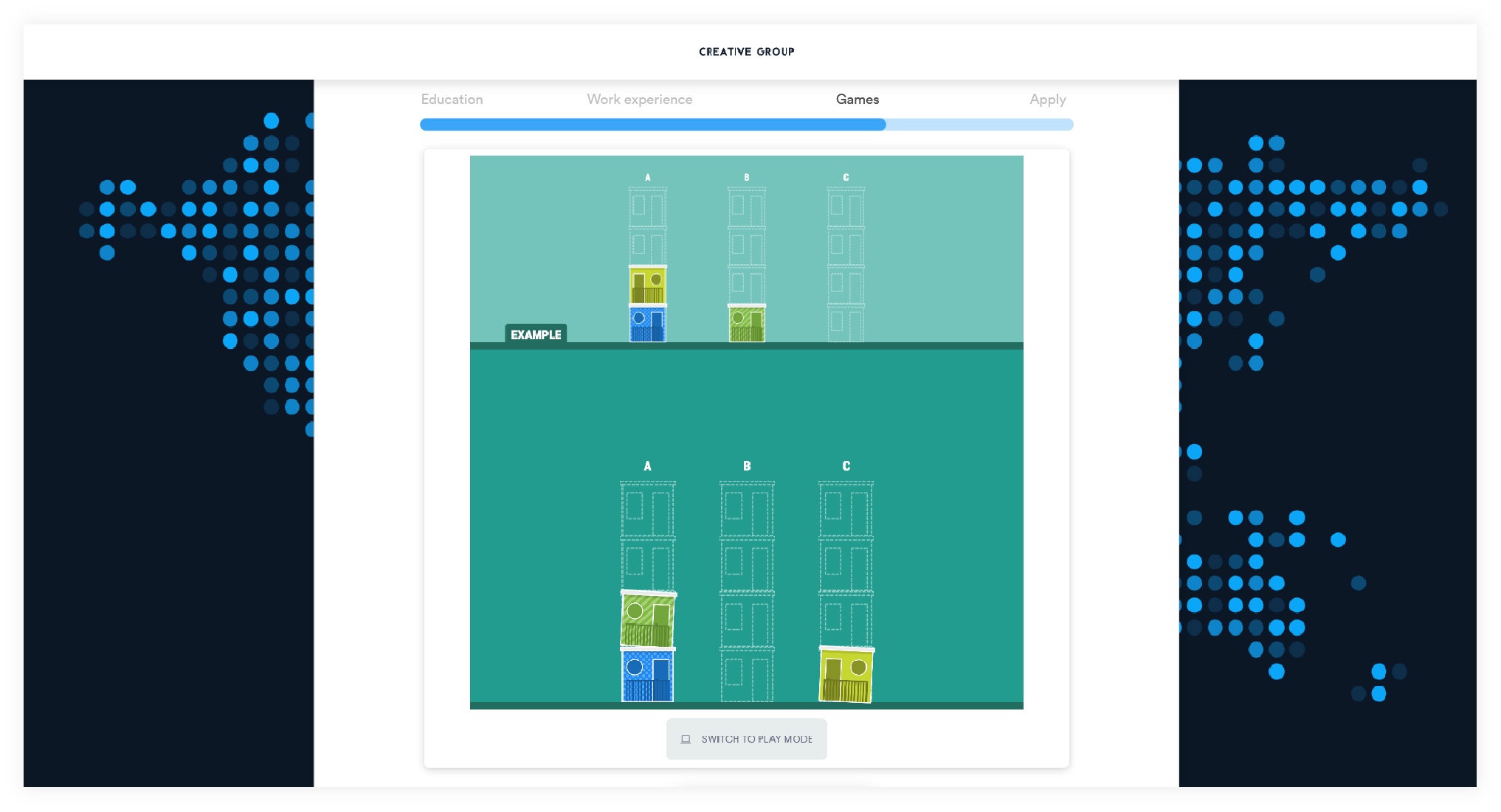 Connect Equalture to your career site
Replace the traditional application form and connect Equalture to the jobs on your career site you want to use Equalture for to ensure that all applications for these position apply through Equalture's application experience.


Play neuro-assessment games
Introduce a set of neuro-assessment games to assess an applicant's soft skills, intelligence and personality – while making the application a fun experience.

Start with LinkedIn instead of a CV
Eliminate resumes by letting candidates start their application with their LinkedIn account. Candidates are free to add additional information to their Equalture profile. 



Send candidate profiles to your Applicant Tracking Software
Connect Equalture to your ATS to ensure that all new candidates will be sent to your ATS after finishing the application.