Step 3. Reveal team composition risks and gaps to act on.
Gaps in your team composition only become risks if you are not aware of them.


Identify skill fluctuations in your team.
Some skills might be on average well represented in your team as a result of some high-performers, while average levels among employees can vary largely. Identify these fluctuating skills in your team.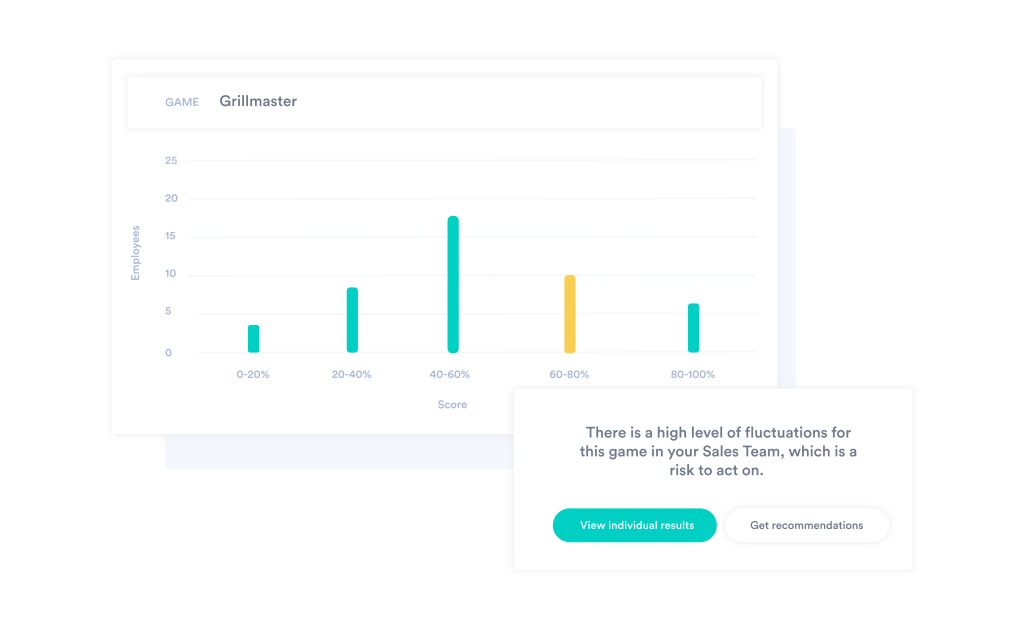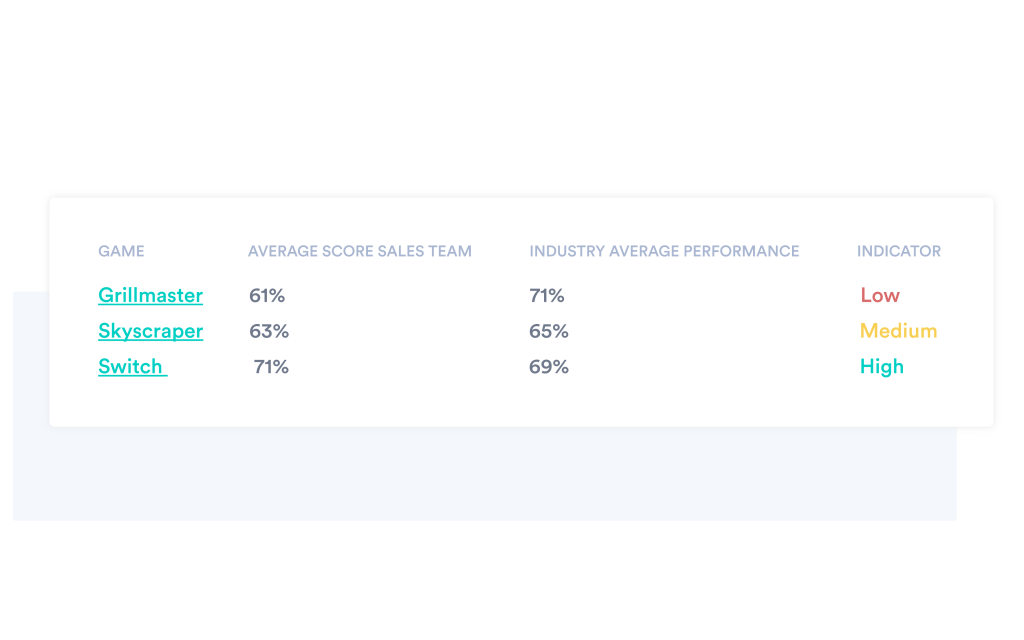 Reveal underrepresented or missing skills and personality traits.
The Industry Benchmark enables you to easily reveal skills and personality traits that are either below industry averages or completely missing in your team.