Gamify your hiring process, from defining your hiring criteria to assessing candidates.
Objective, science-backed hiring in 4 simple steps.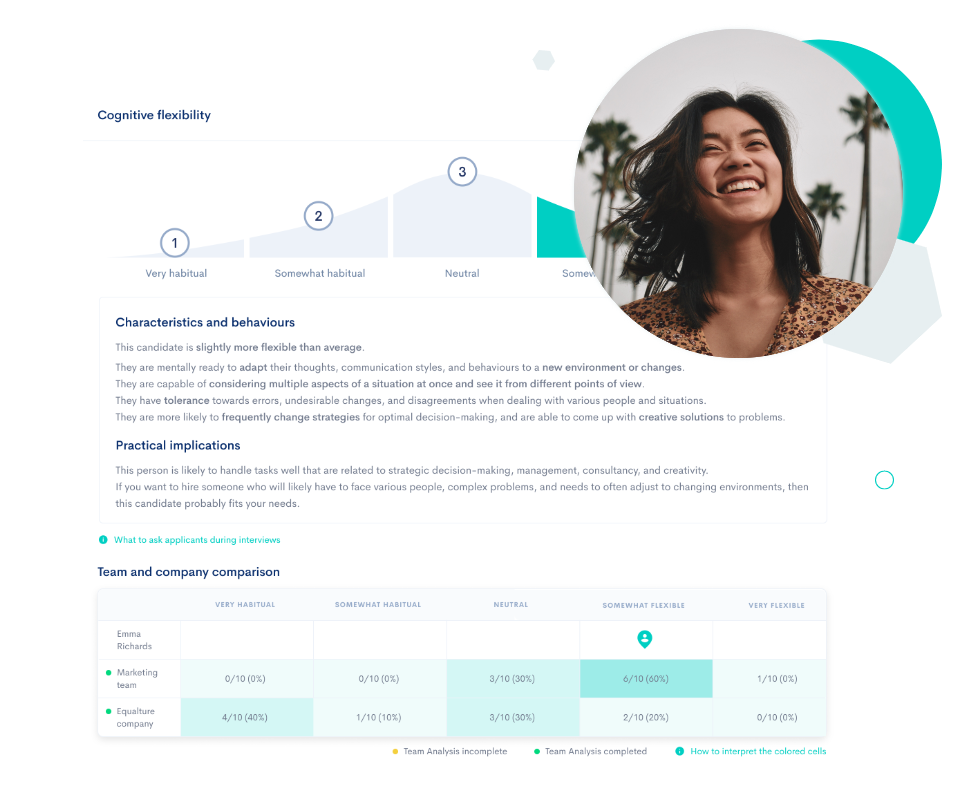 STEP 1.
Analyse your team.
To objectively reveal your hiring needs.
Let your current team complete the games first, to collect science-backed insights into your team's strengths and skill gaps, and your company's cultural indicators.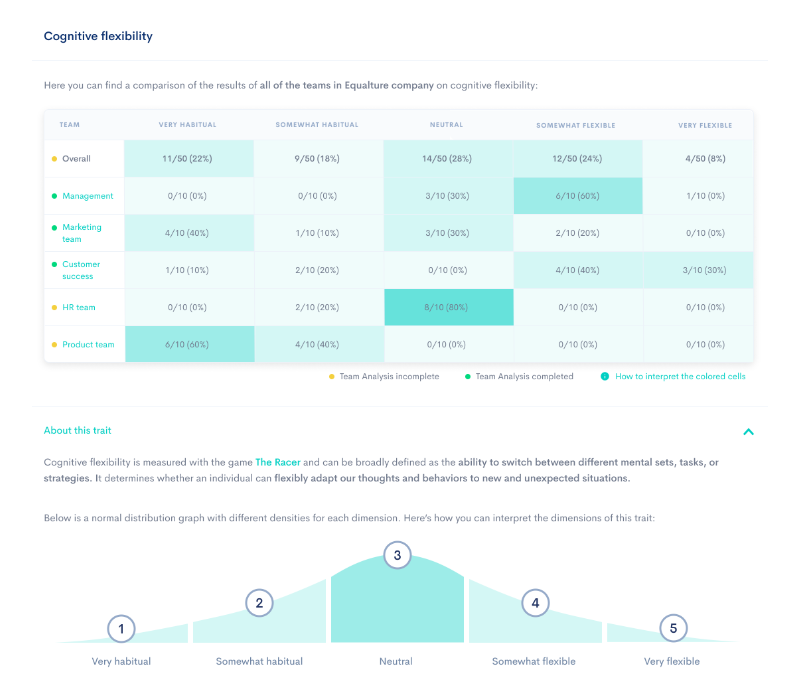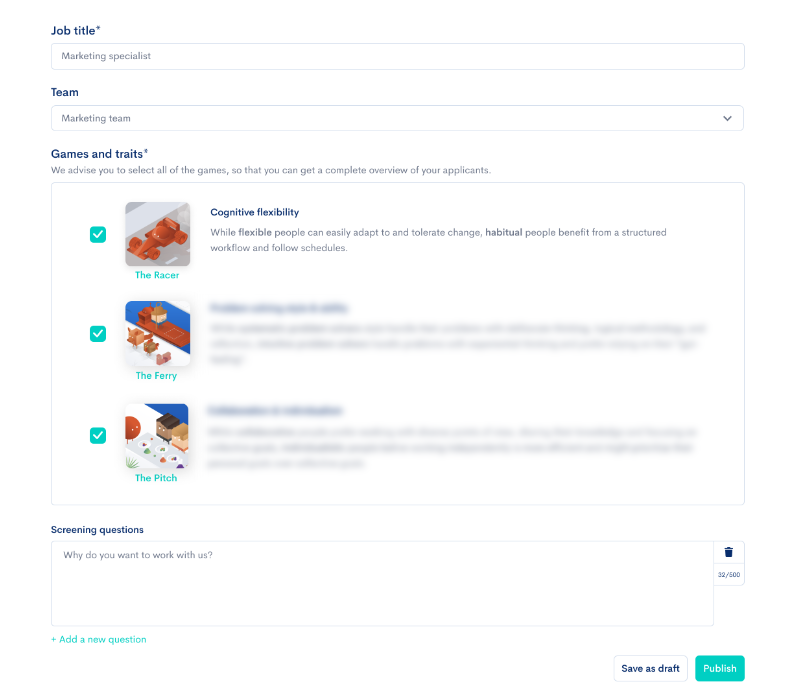 STEP 2.
Translate your team insights into testing profiles.
To ensure you'll collect the right candidate insights.
Based on the team analysis, you can decide which games to include for a job opening. These can be games representing cultural indicators, top-performer indicators, or skill gaps.





STEP 3.
Let your candidates complete the games.
To ensure an objective first impression.
Introduce the games to your candidates as early as possible in the hiring process, to allow yourself to base your first impression on insights that actually predict success.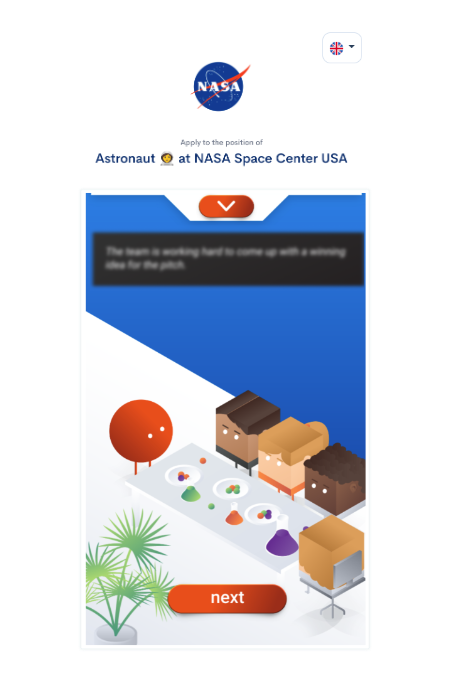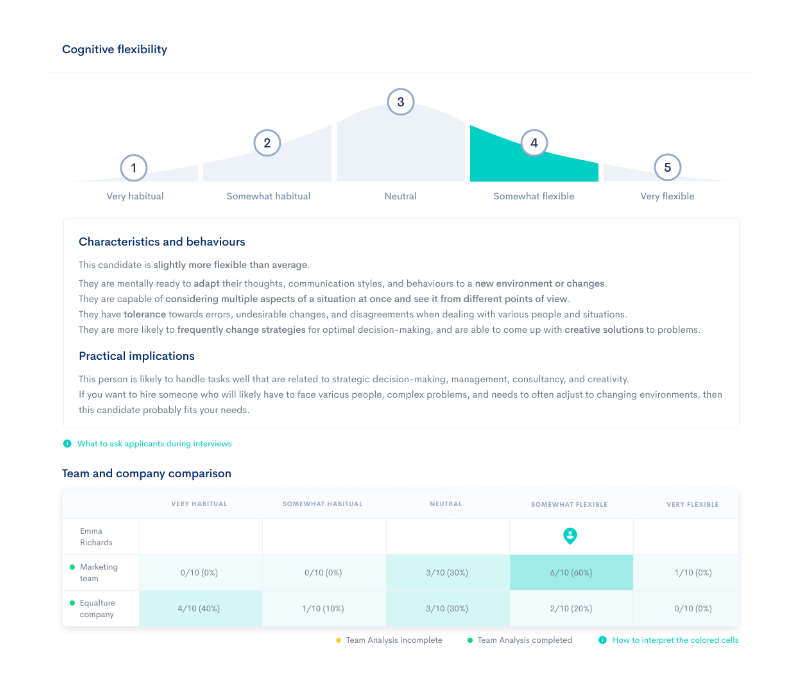 STEP 4.
Benchmark your candidates against your hiring criteria.
To hire the right people based on science.
Receive a profile for each candidate, providing you with their results, benchmarked against your team and company, to select the right candidate based on scientific insights.


Eliminate any form of subjectivity to hire the right people.
Ready to objectify your hiring process through gamification?